October 17, 2022 by Jason Coleman
The scares never end this year Screamfest Horror Film Festival (go to www.screamfestla.com for more details!), which will take place on October 11e – 20e at the infamous TCL Chinese 6 Theaters in Los Angeles at the Hollywood and Highland Center as it continues its heckling reign on the big screen. Of course, WhySoBlu.com maintains its own carnal coverage by verifying as much unfolding evil as possible. Today, we're curtailing a massive amount of nasty merchandise in the form of four feature films and twenty-seven short film reviews for your pernicious encapsulated enjoyment. (And to keep with their title, ALL short film reviews are… short!)More Feature/Short Film Reviews!'
"Do not disturb" – If there was ever a cinematic visual version of a peyote trip, John Ainslie's Do not disturb is this movie. The story of a high-strung couple who travels to Miami for their honeymoon in search of strengthening their relationship only to find themselves in a nightmarish dream of drug-induced fever thanks to a mysterious substance from a stranger. nothing that I saw. (Same Repulsion has nothing on this one!) Massive time jumps, passion and hate, raw feelings and emotions, and even human flesh hunger are just a mere sprinkling of the things covered here. All-encompassing in everything he lays out, disturbing here is indeed an apt title.
"The Goldsmith" – A release with a seriously gripping and sinister story to tell, which makes The goldsmith stands out above all for its unpredictability. Sure, there's plenty of suspense (will the three infamous home invaders make it out alive?), twists and turns (what exactly is the family affair?), and gore galore (it takes SEE it to believe it!) But what about ultimately driving this Italian import is stellar storytelling. Directed with deft precision by Vincenzo Ricchiuto, the film harkens back to one of the iconic old filmmakers of suspense, and thankfully, much like the film's title character, this filmmaker has a knack for taming chaos.
"Employee of the month" – There is a slight irreverence to the murderous comedy that is Employee of the month it makes it nearly impossible to dislike. Office killer couple Jasmina Douieb and Laetitia Mampaka are so fun and engaging that their seemingly minor indiscretions become almost…forgivable. (Almost!) With plenty of humor, a dash of carnage, and plenty of revenge, this one definitely wins the office pool. (And not just with blood!)
"Crazy Heidi" – I definitely love the whole Swissploitation angle of this cheddar fest send-off of B-level action movies from the past, but sometimes mad heidi is a bit straight. This means that when the over-the-top bits rear their ugly-wonderful heads, the movie skyrockets (best/worst performance in the movie is Starship Troopers alum Casper Van Dien whose bad accent and overdrive are just what the doctor ordered!), but some of the darker moments just fail to hit the fun target. A movie that safely straddles the line between being good and bad, mad heidi one has the impression that it is necessary to choose a cinematographic side.
"When the Time Comes" – Emotionally effective and harrowing short film about a father/husband struggling with a sick family in a time of apocalyptic chaos – directors Jondaniel Cornett and Jonathan Frey are true storytellers to watch.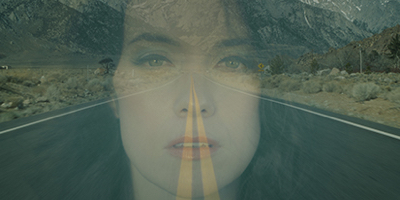 "Recipe" – Tasty, sinful dish about a lonely, underrated housewife who goes in search of something more…deadly – ​​bon appetit! (BTW, that's the kind and Human Centipede alum Ashlynn Yennie who steals the show as the main mortal lady in question – good show!)
"Five star review" – Strange things are brewing in this shared apartment – ​​not five stars but you will have to take a shower afterwards.
"Wallpaper Man" – In a classic case of a child's imagination springing to life, the creepy creature spawned by an abused child is a classic movie monster begging for more twisted stories. (More please!)
"The hanged man" – Creepy rope guy who walks on the ceiling and has an unsettling smile at all times – scary as fuck.
"Buzzkill" – Not of the human variety, instead this delightful animated villain goes the way of the pesky fly to hammer home his horrors.
"Wizard" – This cautionary tale for all cheaters actually manages to combine comedy, horror, touching moments and phallus cut – impressive.
"The eyes" – A short that looks like something John Carpenter would have made in his early days (with 80s music and stunning effects!), director Mike Timm needs a feature for STAT!
"The Jogger" – Short about a disturbing man following a young jogger packs an emotional ending – I guess the cardio can be scary.
"The Powers That Be" – Weird little song that gives pause to those helping a stranger in need – powerfully effective.
"Cinephilia" – Cute, fast-paced look at movie geeks going overboard – funny even through the end credits.
"Baby Fever" – The aftermath of a teenage pregnancy gone horribly wrong – director Hannah May Cumming is one sick puppy. (I bow down!)
"Slasher Squad" – A short but quite effective twist on the killer lurking outside the storyline – no more Adelaide Kane kicking ass in motion capture or real life, please.
"Aftertaste" – Hell's Kitchen meets Conspiracy in the story of a girl who is cursed with a mystical gift involving hungry spirits – should be firmly on this one.
"VRDLK: Family of Vurdulak" – This tale of a swaggering diplomat who finds tales of rampaging monsters to be anything but fiction packs a piercing punch of animation.
"The Last Christmas" – Trying to capture Santa Claus can be naughty, but this short film is terribly enjoyable.
"Ride or Die" – An affliction that slows down with speed? I really want to see more of this scary universe. (Feature ASAP!)
"The black reCat" – All of the animations, puppets and mockups in this killer cat curiosity tale are awesome – interested in what a feature film would look like with all that trimmings.
"Cruise" – Fast, quirky short that features a telemarketer's nightmare – make 'em cruise free or die. (To help!)
"Baby boom" – A weird little outing that features two male nightmares – a one-night stand with an infecting alien girl and due to give birth. (Where it comes from, I leave it to the imagination!) A small return on investment makes a good horror.
"Free Birth" – The debate between hospital and natural childbirth is raging with notable results. (Psychotics take this stuff too seriously!)
"Islebou" – Wacky tale about an urban couple who move to a farm to be closer to nature and become obsessed with a mushroom-like tree that oozes liquids into the barn – think watered down little house on the prairie meets Cronenberg. (aka strange indeed!)
"Roleplay" – Rich in style but lacking in substance, this hellish one-night stand shows that director Bill Neil simply needs a script to match his cinematic prowess.
"The Naked Zombie Girl is Back" – For a seemingly silly throwback to the exploitation films of the past, with jaw-dropping, chainsaw-cutting blood and gut effects, this one's pretty dark. (Lesson – never take such a subject so seriously!)
"The Rattrap Girl" – In what seems like too many stories crammed into a short space, this dark animated tale of deadly rats from 1920s post-war Russia needs a feature to reproduce properly.
"The Days That (Never) Were" – Feeling more like an animated newsreel than a scary fictional story, this tale of impending earthly catastrophe isn't all that earth-shattering.
"All You Can Eat" – Contaminated burritos bite – sadly not as fun as it sounds.
Still there kids? Well, stay tuned to WhySoBlu.com for continued coverage of all things Screamfest Horror Film Festival 2022and go to www.screamfestla.com to see what's left of tasty cinema table scraps – more to come!