Lomography is bringing back its palm-sized Fisheye Baby 110 camera, a fully functional film camera with a 170-degree field of view that takes snapshots full of vignettes, light leaks, and "good old analog charm." .
The company says Fisheye Baby may be small, but it offers many of the same features photographers expect from a large format camera. It has a PC sync socket and a bulb mode that lets photographers use it for long exposures, and it even supports a multiple exposure mode. The Fisheye Baby 110 offers the classic 170-degree fisheye view, and Lomography says the camera is particularly well-suited to analog experimentation.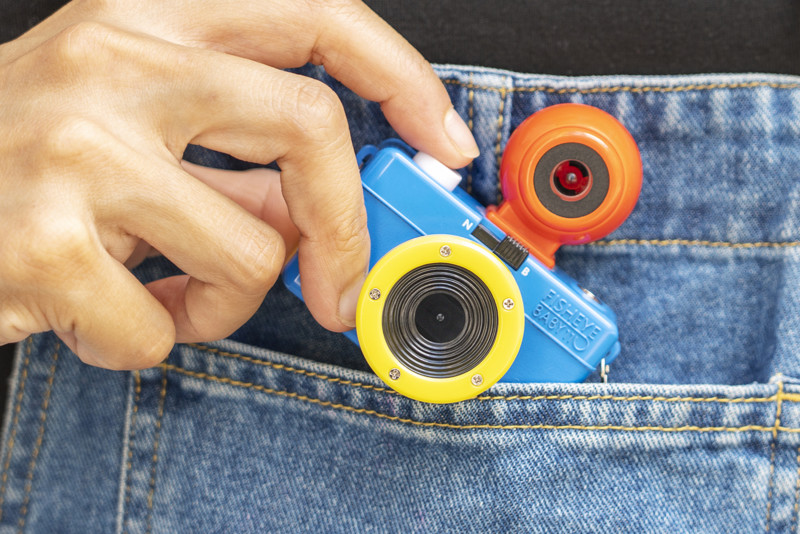 The camera has a 10mm fisheye lens and out of bulb mode captures photos at 1/100 second and f/8 and although it doesn't need a battery to operate it does no tripod mount or release cable either.
Here are some sample images taken with the Fisheye Baby camera:
While the Fisheye Baby is the focus of this recent relaunch, Lomography is also offering a Diana Baby 110, which offers narrower 24mm or 12mm interchangeable lens options in a miniaturized version of the classic Diana blue camera. clear and black.
The Fisheye Baby and Diana Baby cameras are part of Lomography's 110-format camera offerings, a film format it says guarantees convenience and ease of use, making it ideal for casual snapshots. Lomography says 110 film, sometimes called "pocket film," comes in a small cartridge designed to be simple to unload and reload.
Film never needs to be rewound because it never leaves the cartridge, meaning photographers can change film in the middle of a roll without damaging it. The other advantage is that because the film is so small, the cameras shooting it can also be extremely compact.
Lomography is currently the world's only producer of 110-format film and offers it in many different varieties: color negative, black-and-white, slide, redscale, and the company's LomaChrome film family that has been miniaturized for the format.
The Lomography Fisheye Baby camera is available in Metal Black or Bauhaus Edition colors while the Diana Baby with interchangeable 12mm and 24mm lens is only available in one color. All three options are available for the same $34.90 on the Lomography website.