LensFayre, a small online film camera store, has launched what it describes as an entry-level film camera that has all the features of popular disposable cameras, but is durably focused and made from reusable materials.
The new camera is called the Snap LF-35M, and LensFayre co-owner Alecia Barnes tells PetaPixel that it's an affordable alternative to disposable cameras that's built with durability in mind.
"The Snap is designed to help make film photography more accessible and less intimidating for the next generation of film photographers, who have little or no experience," the company explains. "We've found that the majority of beginners are looking for an affordable, easy-to-use everyday camera that's more durable than useless single-use cameras."
The camera itself is simple and is designed to mimic the look of disposables that are popular right now due to their affordability and accessible nature, not to mention the vintage "look" they capture. LensFayre wanted to recreate this in a package that could be reused and customized, and in that effort releases the camera with a set of stickers that can be used to make the camera somewhat unique to the user. The camera is launching with a set of ten stickers featuring 80s and 90s designs, and the company plans to release other sticker collections periodically. Customers can, of course, customize them with whatever they want.
The Snap features a 28mm f/8 single-element lens, 1.2-meter focus-free operation at infinity, fixed shutter speed of 1/120 second and a classic rewind and manual rewind function. It has a built-in flash with a range of one to three meters and is powered by a single AA battery.
The result is a camera that shoots with all the features of a popular disposable, but without the hassles of waste. Below are some sample images captured with the camera using a mix of films, from the Kodak Ultramax 400 to the Portra 400: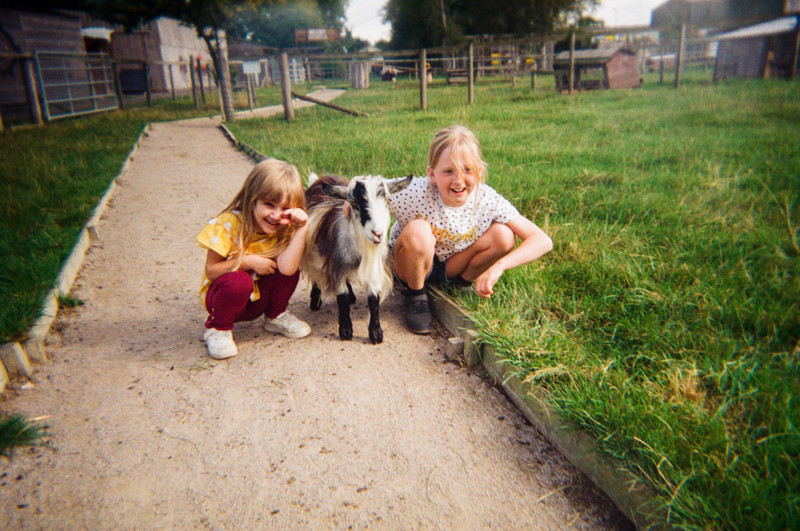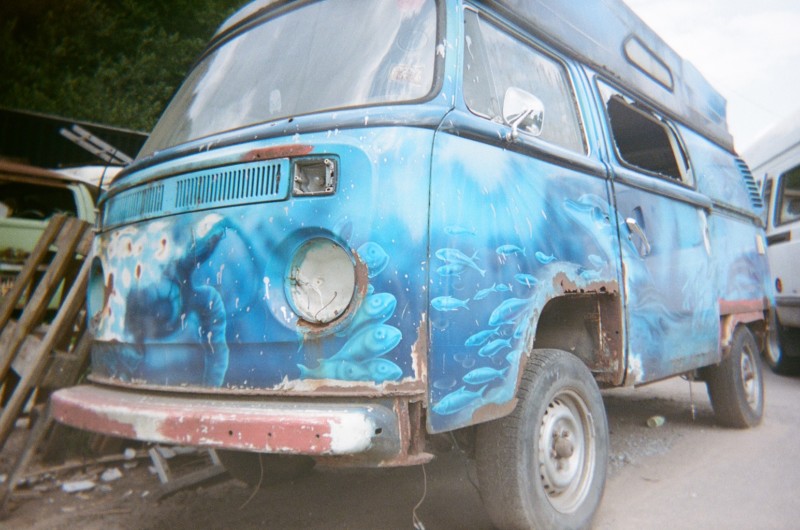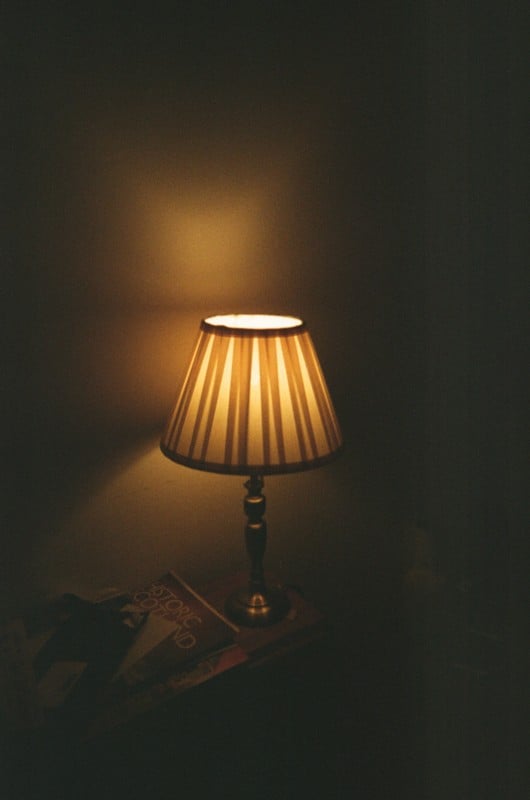 Although the camera is fully reusable, it is also recyclable if it needs to be thrown away. The camera body is made of ABS (acrylonitrile butadiene styrene) plastic, which the company says is a thermoplastic that can easily be melted down and reshaped into a solid again. LensFayre says this essentially means that ABS is an ideal candidate for recycling and is often used to make common household items and children's toys. As an added benefit, the company claims that ABS is a food-grade plastic with no known toxins.
All camera packaging is either recyclable or suitable for home composting, including the stickers made from a durable vinyl-like material that the company says is 100% compostable. LensFayre is also a partner of the Tree Nation reforestation program, a non-profit organization that currently manages 100 reforestation and conservation projects around the world. LensFayre will plant a tree for every Snap camera it makes and donate a portion of every sale to wars supporting reforestation efforts.
The Snap LF-35M is available for around $50 and comes with a wrist strap and two custom stickers. Orders will begin shipping on November 17.